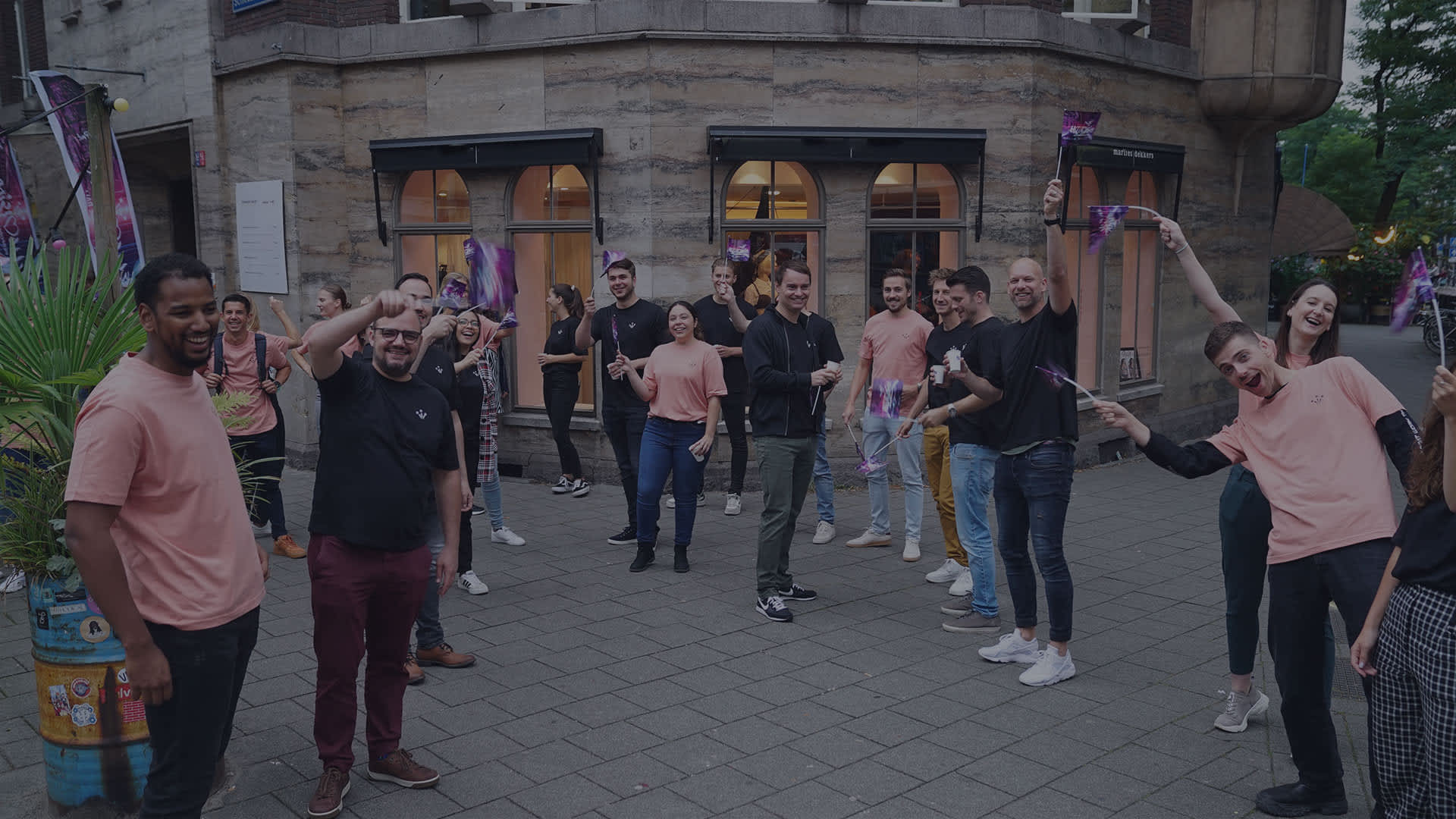 Online Marketeer (B2B)
Marketing & Growth
Job description
As B2B Marketeer you are the driving force behind our B2B marketing campaigns in The Netherlands. You are taking care of a broad spectrum of on- and offline marketing efforts, all with the focus to grow our B2B customer portfolio in the Dutch market as fast as possible. From identifying prospects to landing a new big fish, you take care of the whole customer acquisition journey. All while maintaining track of the competitive landscape and the ever shifting customer needs. We help you to develop into a strong B2B marketing professional whilst you help us grow.

How you'll do this: 

You are responsible for all B2B marketing activities in the Dutch market. Together with the Country Growth Manager Hidde, you are fully responsible for the market's performance;

You create and execute awesome outreach campaigns via multiple channels;

You identify and analyse promising customer profiles based on data, industry and conversion potential;

You proactively reach out to (new) customers and prospects to make sure they have the best possible experience;

You keep a close eye on the competitive landscape to make sure we have the best proposition in both price and offer;

You optimise and improve our Dutch websites Drukzo.nl and Connect.Helloprint.nl. You improve pages, create converting content and optimise our brands for SEO performance;

You work closely with our CRM team to make sure all our campaigns are optimised for our B2B customers;

You work closely with our acquisition team to make sure all our paid campaigns run smoothly and are relevant.
Job requirements
Why you can do this: 
You have a bachelors or masters degree in Business Administration, Economics, Communication, Psychology or another relevant background;

But more importantly: a truly commercial mindset. If it doesn't sell, something isn't right and you must take action;

You have a minimum of 1+ years of experience in ecommerce and online marketing. You have experience in multiple channels and online marketing tactics like Email Marketing, SEO; Scraping and Conversion Optimization;

You have a seriously curious attitude. We are looking for people who are hungry for knowledge and always wonder why things are the way they are;

You have strong commercial writing skills to create awesome campaigns;

You have a love for technology and e-commerce. You are someone who likes to apply knowledge and expertise to create business value;

You have strong analytical skills and know your way around Excel (other data tools are a plus);

You're native in Dutch, and speak English fluently;

You are a strong and fast executor and very productive in your work;

You are a positive person with strong communication skills.
From the above mentioned competencies & skills, three must-haves:

Commercial instinct

Entrepreneurial mindset

E-commerce experience
What we offer:
A unique culture & challenge at a fast-growing European e-commerce company;

Smart and highly driven co-workers who work on big challenges and a big dream;

A fast-paced learning curve and opportunities to grow and develop yourself in an environment where freedom and responsibility are central;

An unique culture with 34 nationalities and with an average age of 30;

Great office location. In The Netherlands, Rotterdam on the Witte de Withstraat, just 5 minutes from Rotterdam Central Station;


Breakfast and lunch are on us. Enough to keep you going all day;

24/7 access to our HelloFit gym.
HelloPrint is the number one marketplace for customized print products. We bring local production and delivery to a global audience of creative entrepreneurs, SMBs and e-commerce companies, reducing cost, speed of delivery and carbon footprint. What differs HelloPrint, is our 180+ team from 34 countries, all working in an entrepreneurial culture where freedom and responsibility are leading to high performance. We are driven by our culture, motivated by impact and focused on creating something beautiful together. We love diversity, we love change and we love to give back where we can.
Are you up for it?
Our HelloPrint talent acquisition process is straightforward with one important goal - knowing for sure that you and HelloPrint are both up for it in the long run. Our culture is extremely important to us, so a fit between you and our culture is an absolute must. Check for yourself whether you think this would be a good match by reading our HelloPrint Culture Book.


When we receive your application and our first impression is positive, we will contact you and explain all the steps that will be part of our process. Enthusiastic? Apply now!