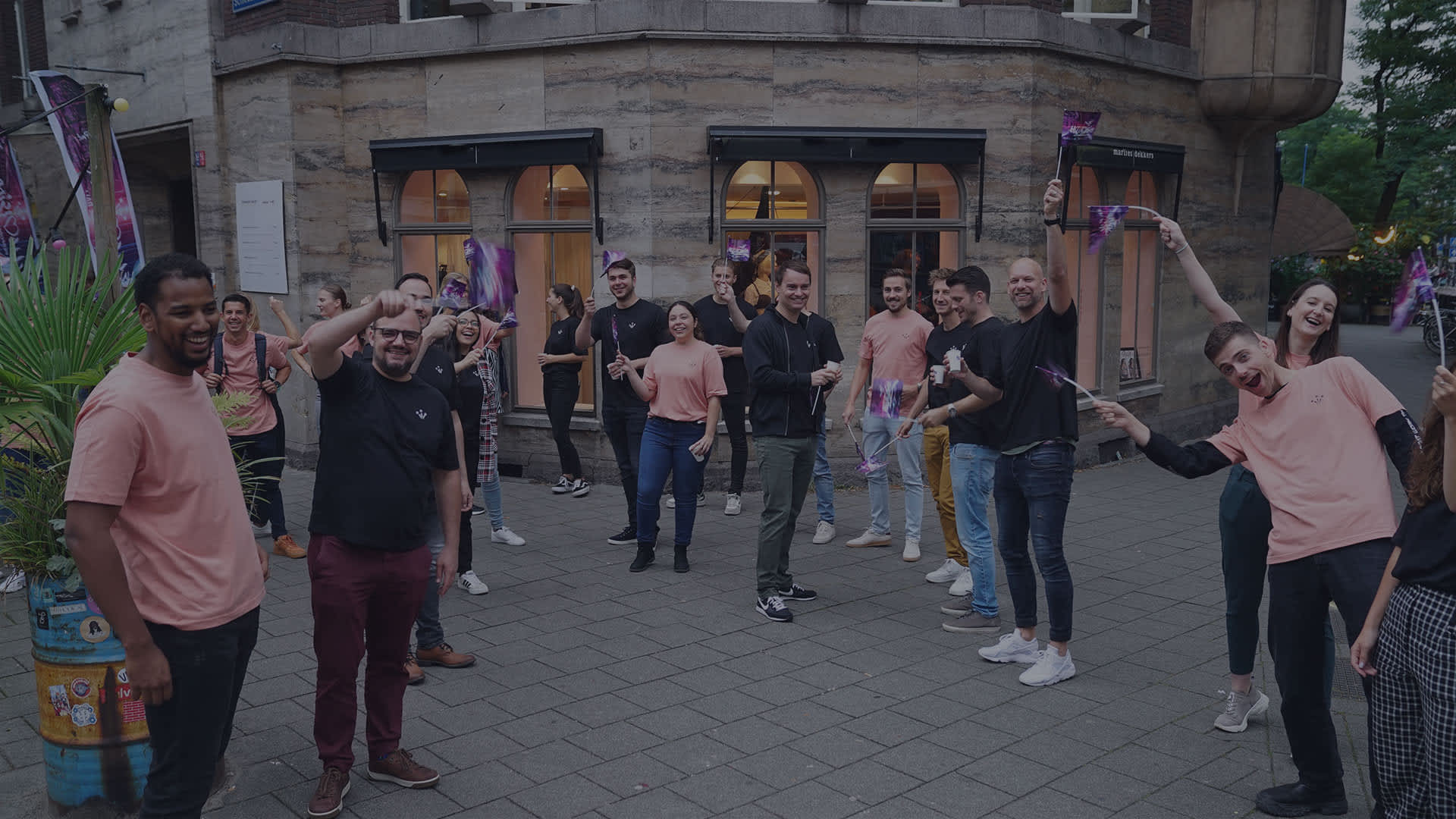 Internship Marketing & CRM Specialist
Marketing & Growth
Functieomschrijving
As a CRM specialist intern at HelloPrint you will join our fantastic CRM team in their battle to achieve the very best conversion rates in their campaigns both online and offline. Using a mix of data and creativity you will be a key member of this team, working to boost activation rate, send the percentage of returning customers through the roof, and build campaigns to engage customers and grow our brand awareness.
 
What you do
Brainstorm about new email/social/online campaigns specifically targeted to different customer segments;

Work on a mixture of one-off and automated campaigns and will learn how to prioritise these;

Arrange and execute the campaigns in multiple languages;

Write (or prompt) different campaigns in English, Dutch or French and get them translated for launch, to influence and incentivise your customer to convert;

Build email templates, landing pages and social campaigns;

Learn how to report on the success of these campaigns, and take learnings to develop future campaigns;

Do research how to create the right content for the right audience and what group we should target better; 

Work closely with other teams in the marketing & growth team, to extend campaigns and truly make them a success.
Vereisten
What we are looking for
You're in your third or final year of Business, (Online) Marketing or Psychology or any other relevant study; please note that being enrolled throughout the entire internship period is a hard requirement;

Full time availability for at least 5-6 months. We have some great opportunities and sources for research and can give you 1-2 days for thesis, as long as the subject is in alignment with us;

A super creative marketeer that has a natural interest in CRM and is eager to learn everything there is to learn about this topic;

A commercial drive: this helps you to see chances everywhere and act on these immediately;

Strong analytical skills: data has no secrets for you.

What we offer:
HelloPrint is a Great Place To Work-Certified™

A unique challenge & culture at a fast-growing European e-commerce company;

Highly driven colleagues who value performance and responsibility;

A fast-paced learning curve and opportunities to grow and develop yourself;

A diverse culture with 34 nationalities and with an average age of 30;

Great office location - in Rotterdam on the Witte de Withstraat;


Breakfast and lunch are on us. Enough to keep you going all day;

24/7 access to our HelloFit gym & OneFit discount.
HelloPrint is the number one infrastructure for customized print products. We bring local production and delivery to a global audience of creative entrepreneurs, SMBs and e-commerce companies, reducing cost, speed of delivery and carbon footprint. What differs HelloPrint, is our 180+ team from 34 countries, all working in an entrepreneurial culture where freedom and responsibility are leading to high performance. We are driven by our culture, motivated by impact and focused on creating something beautiful together. We love diversity, we love change and we love to give back where we can.
Are you up for it?
Our HelloPrint talent acquisition process is straightforward with one important goal - knowing for sure that you and HelloPrint are both up for it in the long run. Our culture is extremely important to us, so a fit between you and our culture is an absolute must. Check for yourself whether you think this would be a good match by reading our HelloPrint Culture Book.


When we receive your application and our first impression is positive, we will contact you and explain all the steps that will be part of our process. Enthusiastic? Apply now!
Welcome to Helloprint. Design Yourself!
*acquisition will not be appreciated; potential talent only please!