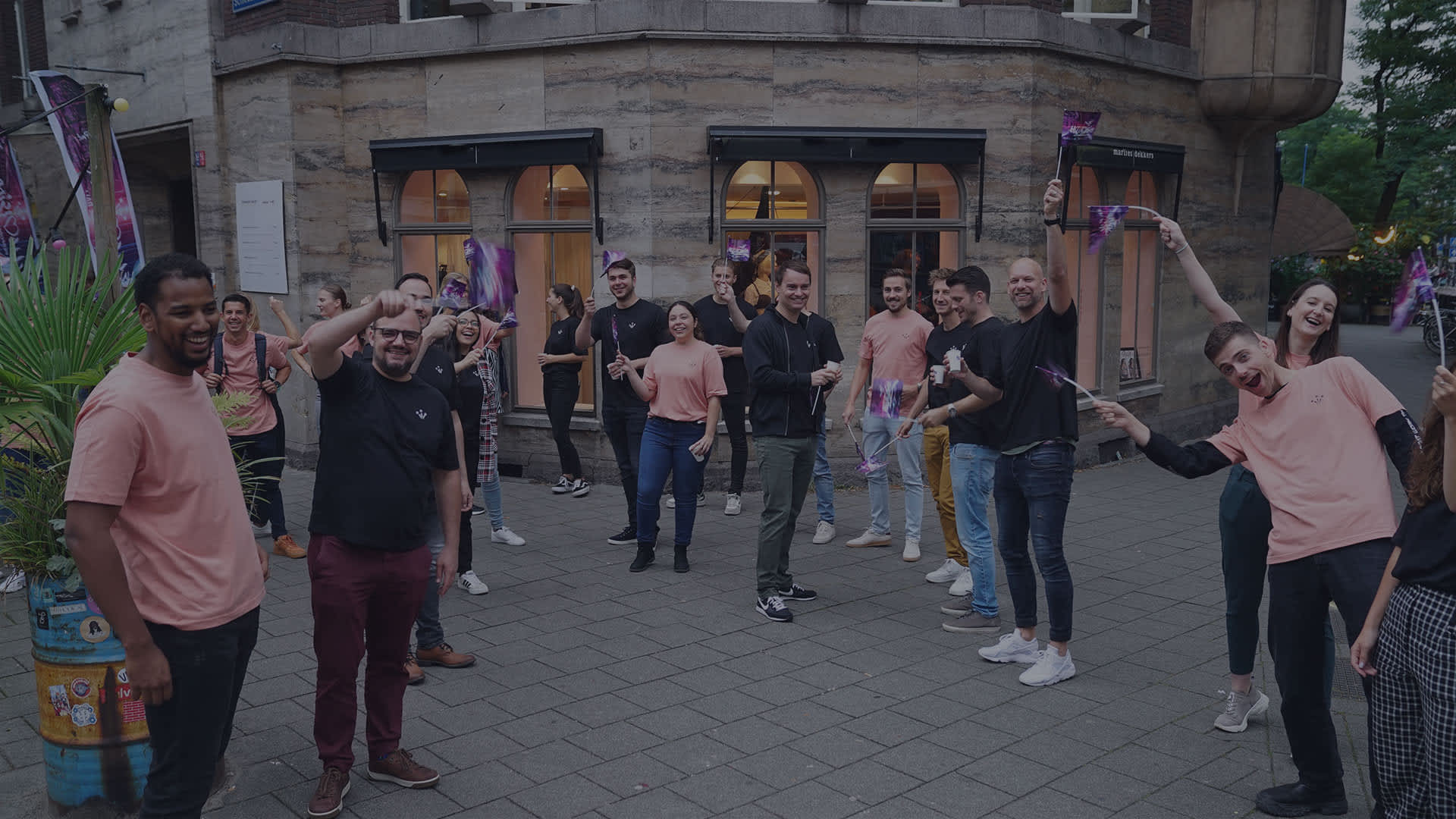 CS Experience / Artwork Specialist (Dutch, Full time)
Customer Experience
Job description
Start your new career abroad today!


👉 Have the adventure of a lifetime in sunny Valencia

👉 360 days per year of the sun in Europe's most attractive city according to Lonely Planet

👉 +140 colleagues in Valencia from all around the world

👉 Amazing company activities, events, parties, and many more!
👉 Attractive discounts on Urban Sports Club to enjoy a broad variety of sports whenever and wherever

👉 Free Spanish & Dutch classes

👉 Breakfast and Lunch is on us!

👉 Become part of our Growth Program, with plenty of job opportunities

CS Agent / Artwork Specialist

Ready for a once in a lifetime adventure in Valencia? Do you want to work in sunny Valencia and become part of our super dynamic team? Then our Helloprint adventure is your adventure! Meet the most ambitious start-up in Europe today.
From our office in Valencia, we make sure our customers love us by giving them a 9+ WOW service. As we are growing, we are looking for a new colleague in our Dutch team. Somebody passionate about helping our customers, who loves to provide excellent service, who has knowledge in Graphic Design, and who is looking for a challenging environment with motivated and ambitious people.

What about our Dutch team?
Our current BENL Customer Service team is already filled with talented people from different places all over The Netherlands and Belgium, with one common goal: to give the best service to our Dutch/Belgian customers and make them satisfied!


What do you do?
Have direct contact with customers via phone, chat and/or e-mail;
Help customers with any doubt regarding products, order and website;
Be the expert in questions regarding the customer's artwork/design, from customers and from colleagues;
Carry the responsibility for checking customer files and making sure they are ready to be turned into a great printed product;
Fix files: text margins, adding bleed, work with Pantone colours, converting files to vector or coming up with more creative solutions where needed. These changes then need to be explained to the customer, who is often not familiar with the world of print, so careful communication is key.
Do you think you are the missing piece of the puzzle? Keep reading!

Job requirements
What are we looking for?
You are fluent in Dutch 
A professional level of English, both verbally and written;
A Bachelor degree in Graphic Design (or similar);
An expertise in using InDesign and Illustrator;
Experience in Customer Service is a plus!;
A super customer-friendly attitude and enjoyment while being in touch with customers;
A dynamic and flexible personality;
Willingness to relocate or already Valencia based.
What we offer:

A unique challenge at a fast-growing European e-commerce company;
The adventure of your lifetime in sunny Spain;
A great community of more than 140 like-minded young professionals in Valencia from 36 nationalities;
Opportunities to grow personally and professionally, even into our Leadership Team. We don't look for age or background, if you are extremely good, you will grow quickly;
Support with Spanish administration processes and relocation;
The best events and Friday drinks;
Free Spanish & Dutch classes;
Attractive discounts on Urban Sports Club to enjoy a broad variety of sports whenever and wherever;
Breakfast, Lunch and healthy snacks are on us. Enough to keep you going all day!
Helloprint is a fast-growing international e-commerce company, ready to scale at large. With our mission to become Earth's largest platform for printed products, we constantly challenge the status quo and try to do things differently. Helloprint is headquartered in Rotterdam, the Netherland's best place to grow yourself. Together with our offices in Liverpool, Paris, Valencia, Lisbon and Manila, our 200+ team from 36 nationalities is working in an entrepreneurial culture where freedom and responsibility are leading to high-performance.
Are you up for it?
Apply now and let us know why you are the perfect match for our team!



Welcome to Helloprint. Design Yourself.
*acquisition will not be appreciated, potential talent only please.