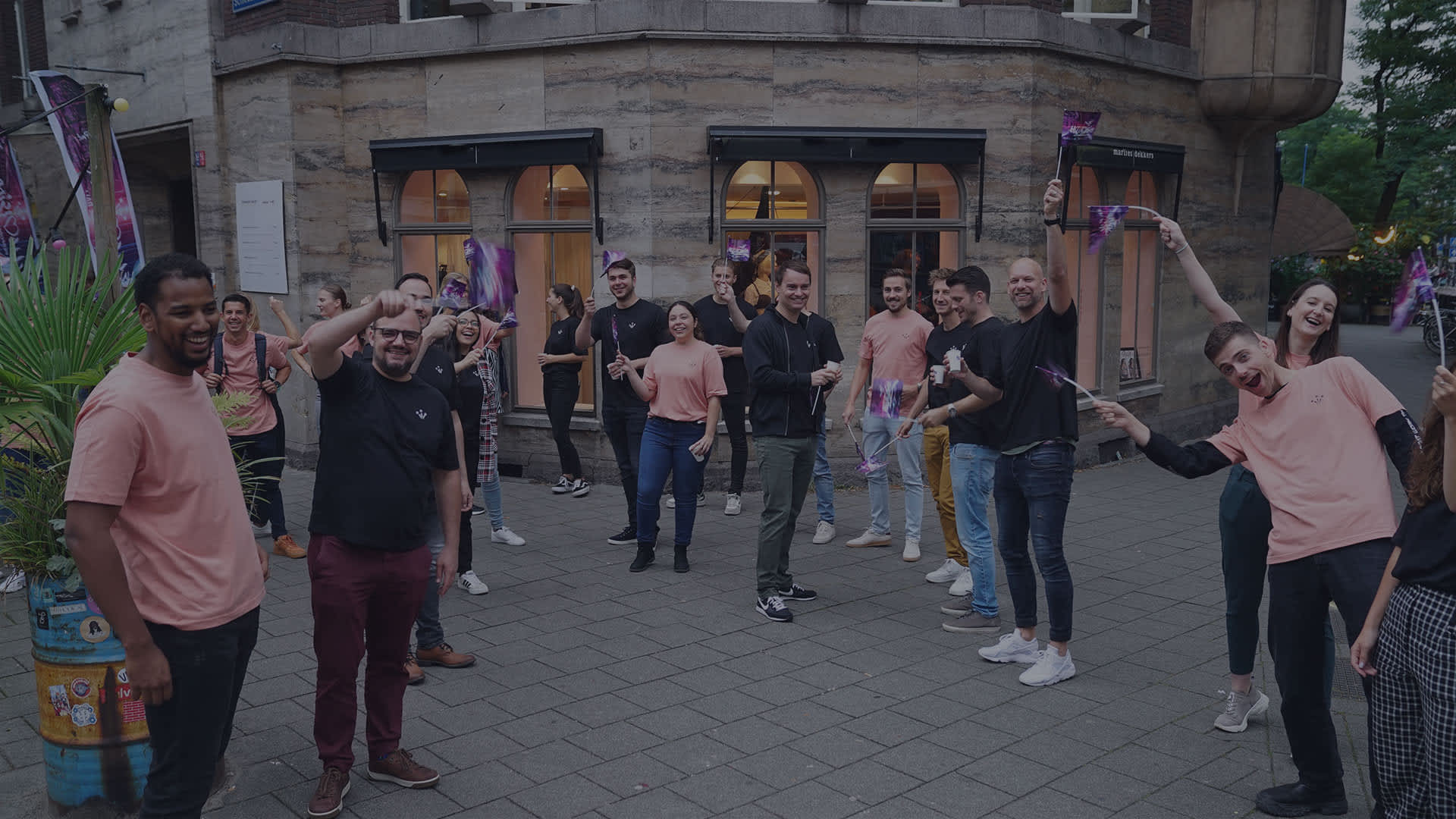 Key Account Specialist (Dutch)
Customer Experience
Job description
Start your new career abroad today! Read more about Customer Experience at Helloprint in sunny Valencia.


Have the adventure of a lifetime in sunny Valencia ☀️
100+ colleagues from all around the world 🌍
Amazing company activities, events, parties, and many more! 🎆
Free Spanish classes 📕
Attractive discounts on Urban Sports Club to enjoy a broad variety of sports whenever and wherever 🏃🏽‍♀️
Breakfast and Lunch are on us! 🥗
Become part of our Growth Program, with plenty of job opportunities 🤓
Free bi-weekly Bueno Bootcamp 🏋🏽‍♀️

Key Account Specialist

Ready for a once in a lifetime adventure in Valencia? Do you want to work in sunny Valencia and become part of our super dynamic team? Then our Helloprint adventure is your adventure! Meet the most ambitious scale-up in Europe today.
From our office in Valencia, we make sure our customers love us by giving them a 9+ WOW service. As part of the CX Connect team you will play a vital role in ensuring the best service to our biggest and most important customers. As the first point of contact for graphic designers and resellers, you will leverage your product knowledge and understanding of Design and Traffic (Logístics) to autonomously solve any arising issues from A to Z.
What about our Connect team?
Our current Connect team is already filled with talented people from different places all over The Netherlands and Belgium, with one common goal: to give the best service to our  customers and make them satisfied!


What do you do?
Be the first point of contact and responsible for our biggest customers through phone, e-mail and chat;

Be the link between our top-customers and our network of suppliers. Taking ownership of the ordering process is key;

Offer 9+ service by thinking outside of the box, acting proactively and knowing the Connect guidelines by heart;

Meet and exceed set performance goals and KPIs relating to CSAT, first contact resolution and productivity;

Advise customers and make commercial decisions;

Together with providing the best possible service, you think along with your colleagues to improve our proposition by adding input and ideas;
Do you think you are the missing piece of the puzzle? Keep reading!

Job requirements
What are we looking for?
A professional level of English and Dutch, both verbally and written;

A Bachelor degree or academic level;
Experience in Customer Service, Sales or B2B oriented positions;
Solution-oriented mindset and you excel in problem-solving in a creative way;
Knowledge about quotations and ability set up (small) standard plus quotes or you are interested in learning more about this;
Adobe InDesign skills is a plus;
Customer-oriented approach and genuine enthusiasm for interacting with clients;
Dynamic team player with a proactive actitude and eargerness to go the extra mile;
Willingness to relocate or already Valencia based.
What we offer

An unique challenge at a fast-growing European e-commerce company;

A great community of like-minded young professionals from different 40 nationalities and with an average age of 30;

Support with Spanish administration processes and relocation;

The best events and Friday drinks;

Free Spanish classes;

Opportunities to learn and grow personally and professionally, even into our Leadership Team. We don't look for age or background, if you are extremely good, you will grow quickly;

Attractive discounts on Urban Sports Club to enjoy a broad variety of sports whenever and wherever;

A free Bueno Bootcamp;

Breakfast, Lunch and healthy snacks are on us. Enough to keep you going all day!
Helloprint is the number one marketplace for customized print products. We bring local production and delivery to a global audience of creative entrepreneurs, SMBs and e-commerce companies, reducing cost, speed of delivery and carbon footprint. What differs Helloprint, is our 180+ team from 34 countries, all working in an entrepreneurial culture where freedom and responsibility are leading to high performance. We are driven by our culture, motivated by impact and focused on creating something beautiful together. We love diversity, we love change and we love to give back where we can.
Are you up for it?
Our Helloprint talent acquisition process is straightforward with one important goal - knowing for sure that you and Helloprint are both up for it in the long run. Our culture is extremely important to us, so a fit between you and our culture is an absolute must. Check for yourself whether you think this would be a good match by reading our Helloprint Culture Book.


When we receive your application and our first impression is positive, we will contact you and explain all the steps that will be part of our process. Enthusiastic? Start today.
Welcome to Helloprint. Design Yourself.
*acquisition will not be appreciated, potential talent only please.