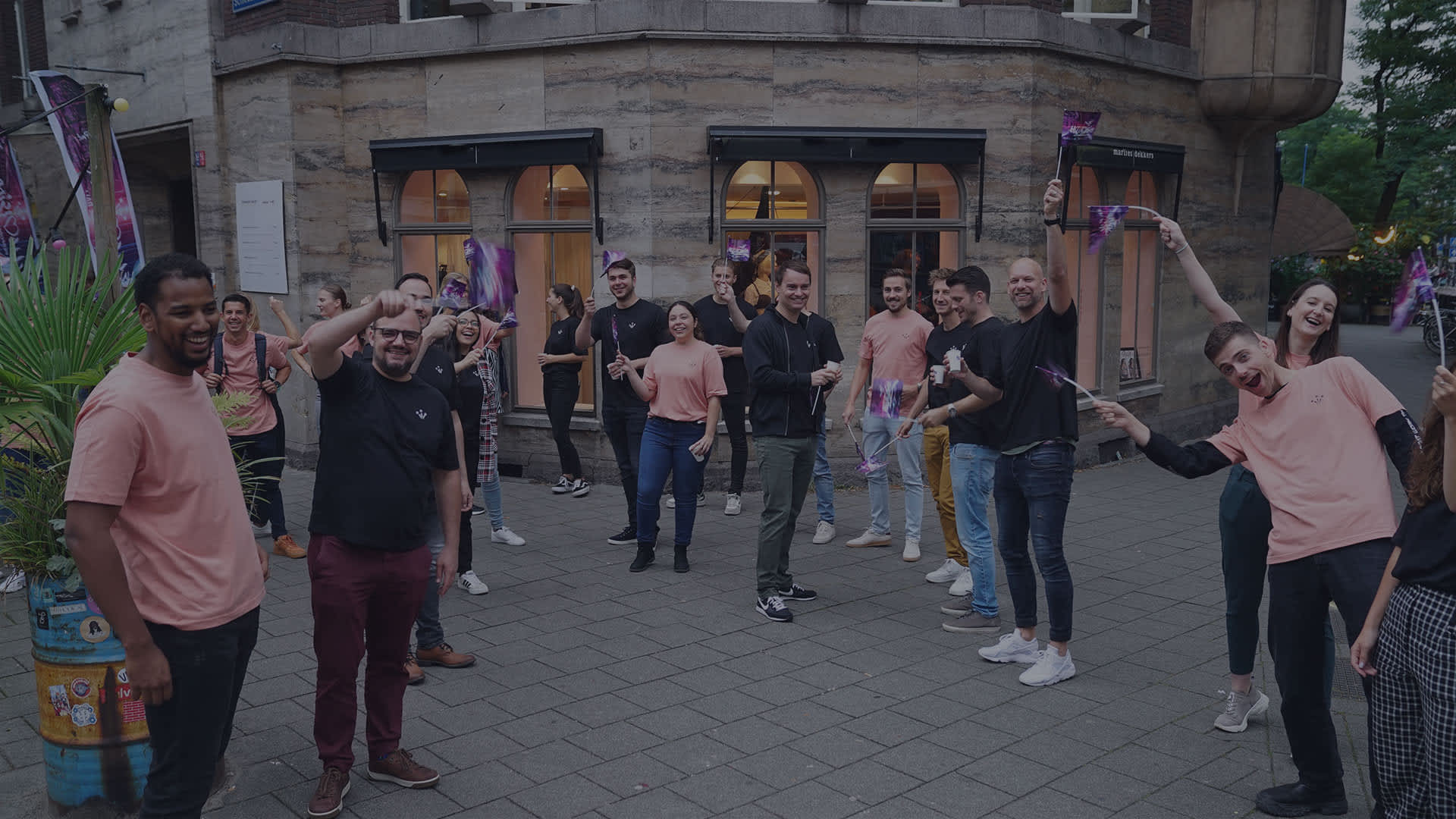 Customer Success Manager
Technology
Job description
About Us:

Helloprint is the #1 marketplace for customized print products. We bring local production and delivery to a global audience of creative entrepreneurs, SMBs and e-commerce companies, reducing cost, speed of delivery and carbon footprint.
At Helloprint, we constantly innovate and improve our processes, being at the forefront of technological development. As a result of this we are now developing and marketing our new AI Customer Service Automation startup called Engaige. You can find more information about Engaige on www.letsengaige.com.


Job description:
Are you ready to join a cutting-edge startup at the forefront of AI-driven customer support automation? At Engaige, we're revolutionizing how businesses interact with their customers through innovative technology. As a Customer Success Manager, you'll be a pivotal part of our 9-person team, ensuring client success by leveraging our AI automation platform. If you're highly motivated and entrepreneurial looking to make a real impact, this is the perfect role for you.

Responsibilities:
Sales Collaboration: Work closely with the sales team to support customer interactions, providing insights into the capabilities of our platform.
Customer Relationship Excellence: Understand each customer's unique goals and challenges, acting as their primary point of contact. Provide expert guidance to both technical and non-technical stakeholders on utilizing and implementing our technology to achieve optimal outcomes.
Implementation Leadership: Take charge of the implementation process for the customer, ensuring smooth adoption of our technology. Collaborate with technical and business teams to address any challenges and provide comprehensive support throughout the onboarding journey.
Platform Evangelism: Become an expert advocate for the Engaige platform, showcasing its capabilities and potential to drive customer success. Educate customers on best practices and strategies for maximizing the value of our technology.
Cross-Functional Collaboration: Collaborate closely with cross-functional teams, including Sales, Design, and development, to align product development with customer needs. Contribute to the creation of the product roadmap, release scope, and objectives.
Issue Identification and Resolution: Clarify, identify, and track requirements and issues, actively removing barriers and escalating project-related challenges when necessary. Ensure seamless project execution and alignment with customer expectations.
Job requirements
Qualifications:
Excellent communication skills to effectively engage with customers as the representative of Engaige
Commercial awareness to support the sales team in customer interactions
Strong analytical and problem-solving skills to address complex customer challenges
Passion for technology and AI-driven solutions
Ability to thrive in a dynamic startup environment
Good spoken and written English and very good communication
This is a fully in-office position
What We Offer:
A once-in-a-lifetime opportunity to work on something truly exciting with a entrepreneurial team
Exposure to cutting-edge technology and innovation
Mentorship from seasoned professionals in the industry
Inclusive and dynamic work environment fostering growth and creativity
Enjoy free lunches, beverages, and engaging team activities


Are you up for it?

Our Helloprint talent acquisition process is straightforward, with one important goal - knowing for sure that you and Helloprint are both up for it in the long run. Our culture is extremely important to us, so a fit between you and our culture is an absolute must. Check for yourself whether you think this would be a good match by reading our Helloprint Culture Book.




Welcome to Helloprint. Design Yourself!
*acquisition will not be appreciated; potential talent only please!