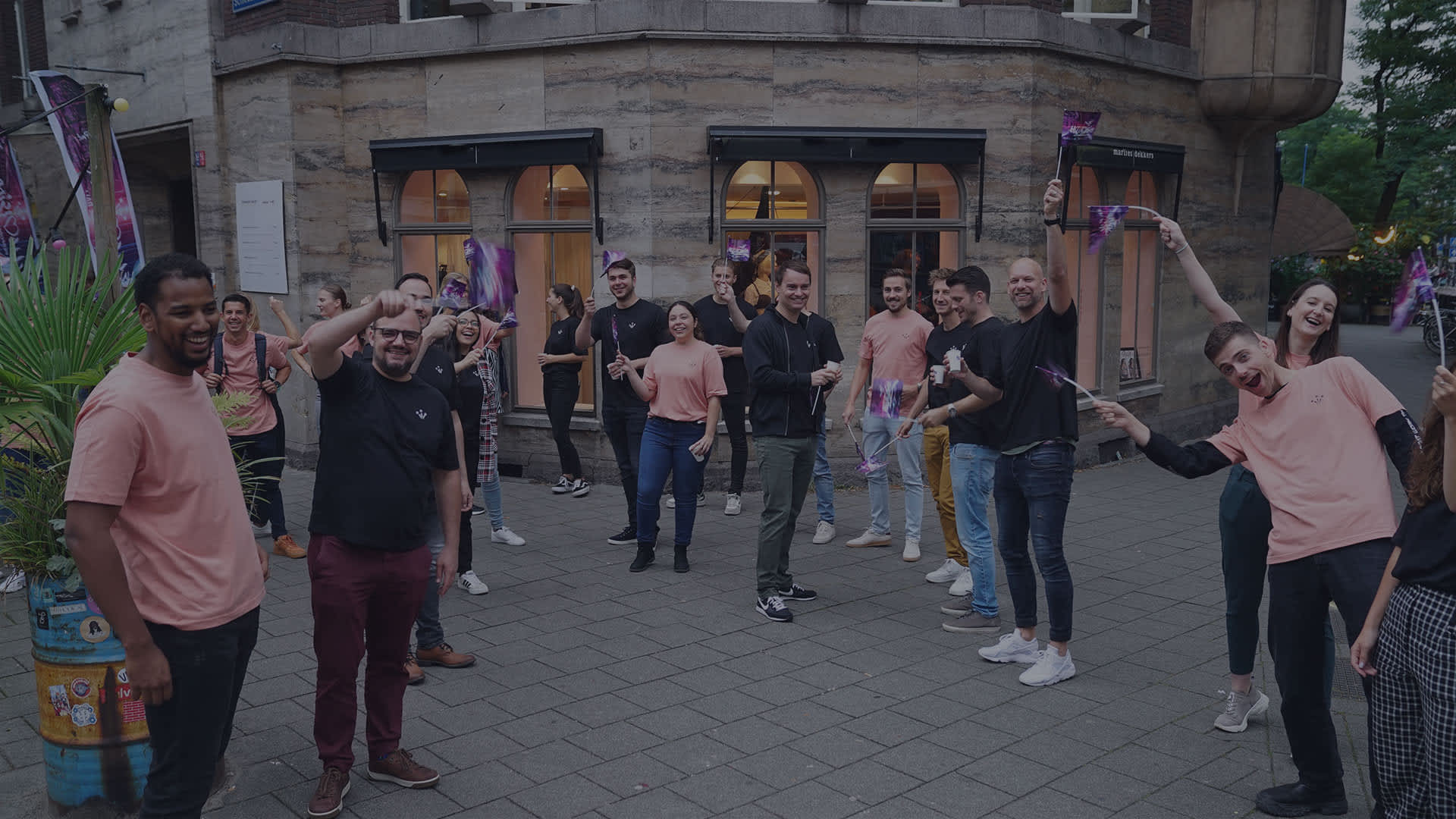 Email Campaign Marketeer
Marketing & Growth
Functieomschrijving
As HelloPrint's Campaign Marketeer (CDP specialist), you're joining our young and motivated CRM team, a part of the growth team, with ambitious goals and a passion for user-centric communications. You will be responsible for anything related to our CDP, such as marketing emails, customer journeys, behaviourals and omni channel campaigns. No email leaves our office before you have approved & tested it. Of course in close collaboration with our Marketing team. We give you the freedom to adjust our templates and HTML campaigns to your liking. You get the chance to build emails that will make HelloPrint's revenue skyrocket.


What you do:
You develop amazingly cool campaigns that "wow" our customers, surprise your colleagues, and scare our competitors; both online and offline;
You're in charge of implementing our Marketing Calendar: All the relevant dates and events across Europe are on your radar and for each of them you come up with innovative & engaging campaigns that get us noticed by new customers, and keep our existing customers loving our brand;
You brief, brainstorm and work together with different HelloPrinters such as designers, local marketers, developers and online marketing specialists - it's your job to get them on board and as fired up about your campaign ideas as you are;
You ensure that millions of e-mails get delivered all year round by taking full ownership of our e-mail platform;
You report on campaign results and make sure to apply the learnings across all of our new and mature markets which makes every campaign you do better than the last.


This is your chance - a challenging job and a great opportunity for highly motivated and passionate Campaign marketeers who are ready for growth in their careers.
Vereisten
What we're looking for:
A creative marketeer with 3 years (or more) of relevant work experience;
Experience with A/B testing & analytical mindset;
Hard requirements are experience with an e-mail and/or CDP environment, experience with e-mail deliverability and GDPR compliance;
Nice to have: experience with HTML, CSS, JavaScript, Sketch & Vero;
A positive, team-oriented player that can juggle many tasks at the same time;
Exceptional verbal and written communication skills with excellent persuasive skills;
Fluent in English speaking/writing.
What we offer:
HelloPrint is a Great Place To Work-Certified™

A unique challenge & culture at a fast-growing European e-commerce company;

Highly driven colleagues who value performance and responsibility;

A fast-paced learning curve and opportunities to grow and develop yourself;

A diverse culture with 34 nationalities and with an average age of 30;

Great office location - in Rotterdam on the Witte de Withstraat;


Breakfast and lunch are on us. Enough to keep you going all day;

24/7 access to our HelloFit gym & OneFit discount.
HelloPrint is the number one marketplace for customized print products. We bring local production and delivery to a global audience of creative entrepreneurs, SMBs and e-commerce companies, reducing cost, speed of delivery and carbon footprint. What differs HelloPrint, is our 180+ team from 34 countries, all working in an entrepreneurial culture where freedom and responsibility are leading to high performance. We are driven by our culture, motivated by impact and focused on creating something beautiful together. We love diversity, we love change and we love to give back where we can.
Are you up for it?
Our HelloPrint talent acquisition process is straightforward with one important goal - knowing for sure that you and HelloPrint are both up for it in the long run. Our culture is extremely important to us, so a fit between you and our culture is an absolute must. Check for yourself whether you think this would be a good match by reading our HelloPrint Culture Book.


When we receive your application and our first impression is positive, we will contact you and explain all the steps that will be part of our process. Enthusiastic? Apply now!