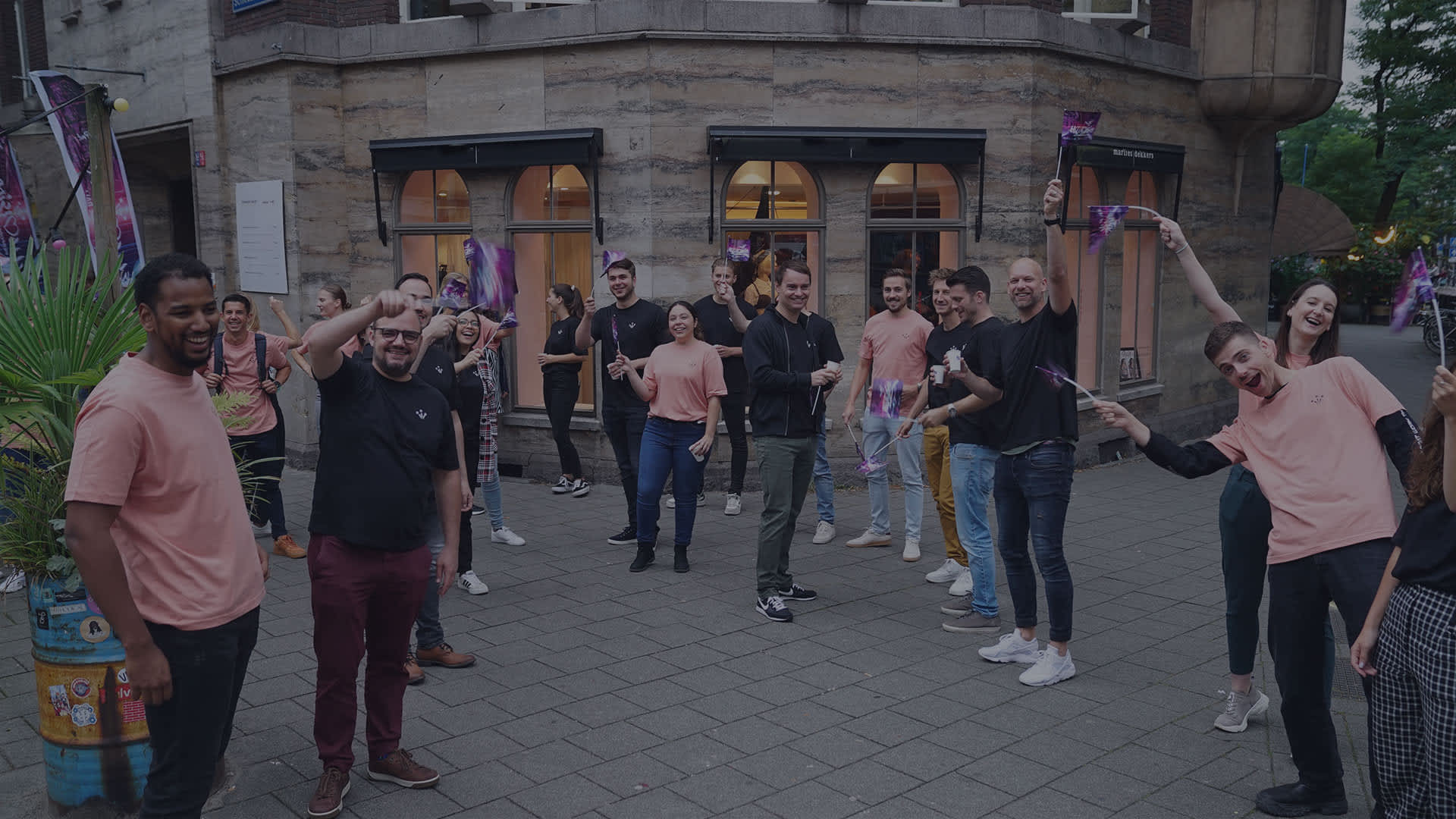 Growth Internship (French)
Marketing & Growth
Functieomschrijving
As a Growth Intern at Helloprint, you are responsible for supporting the team in the different tasks related to growth, that includes marketing, pricing, sales, localisation, customer experience and more. Because of your efforts, as our Growth Intern, you maximise (potential) growth in the French market - speaking and writing French is key in this internship. You will learn to identify price gaps with competitors, supply needs and helping out with our marketing execution for the French market. We will work towards you taking ownership and leadership of initiatives that can contribute more growth and for you to proactively influence and collaborate with other teams like supply, pricing or sales.

Ready for this once in a lifetime adventure in our amazing Rotterdam office? Do you want to be part of our super dynamic team? Then our Helloprint adventure is your adventure! Meet the most ambitious start-up in Europe today.


What you do:
Daily and weekly reporting and dashboards review to find website and campaigns optimisations;


Executing the different marketing initiatives and improvements needed to achieve our targets;

Making sure we offer a good price in our top products;

Identifying new product opportunities;

Executing and optimising marketing campaigns;

Helping localisation team to keep the website & marketing content updated for your country;

Finding new categories and supply/shipping opportunities;

Coordinate with teams such as Pricing, Sales, Customer Service or Supply chain.
Vereisten
What we are looking for:
Excellent verbal and written communication skills in English and fluent in French;

You're in your final year of Business, (Online) Marketing or any other relevant study; please note that being enrolled throughout the entire internship period is a hard requirement;

Availability for at least 5-6 months. We have some great opportunities and sources for research and can give you 1-2 days for thesis, as long as the subject is in alignment with us;

A super creative marketeer that has a natural interest in growth marketing and is eager to learn everything there is to learn about this topic;

A commercial drive: this helps you to see chances everywhere and act on these immediately;

Strong analytical skills: data has no secrets for you;

A striver for more and better; you're always trying to be up-to-date and follow all online marketing trends. You keep developing yourself at all times;

A studious attitude, you're always willing to learn, grow, adapt and work hard;

Strong communicative skills; you're not afraid to speak up, share your ideas and get other colleagues involved in your plans.
What we offer:
HelloPrint is a Great Place To Work-Certified™

A unique challenge & culture at a fast-growing European e-commerce company;

Highly driven colleagues who value performance and responsibility;

A fast-paced learning curve and opportunities to grow and develop yourself;

A diverse culture with 34 nationalities and with an average age of 30;

Great office location - in Rotterdam on the Witte de Withstraat;


Breakfast and lunch are on us. Enough to keep you going all day;

24/7 access to our HelloFit gym & OneFit discount.
HelloPrint is the number one infrastructure for customized print products. We bring local production and delivery to a global audience of creative entrepreneurs, SMBs and e-commerce companies, reducing cost, speed of delivery and carbon footprint. What differs HelloPrint, is our 180+ team from 34 countries, all working in an entrepreneurial culture where freedom and responsibility are leading to high performance. We are driven by our culture, motivated by impact and focused on creating something beautiful together. We love diversity, we love change and we love to give back where we can.
Are you up for it?
Our HelloPrint talent acquisition process is straightforward with one important goal - knowing for sure that you and HelloPrint are both up for it in the long run. Our culture is extremely important to us, so a fit between you and our culture is an absolute must. Check for yourself whether you think this would be a good match by reading our HelloPrint Culture Book.


When we receive your application and our first impression is positive, we will contact you and explain all the steps that will be part of our process. Enthusiastic? Apply now!

Welcome to Helloprint. Design Yourself.
*acquisition will not be appreciated, potential talent only please.