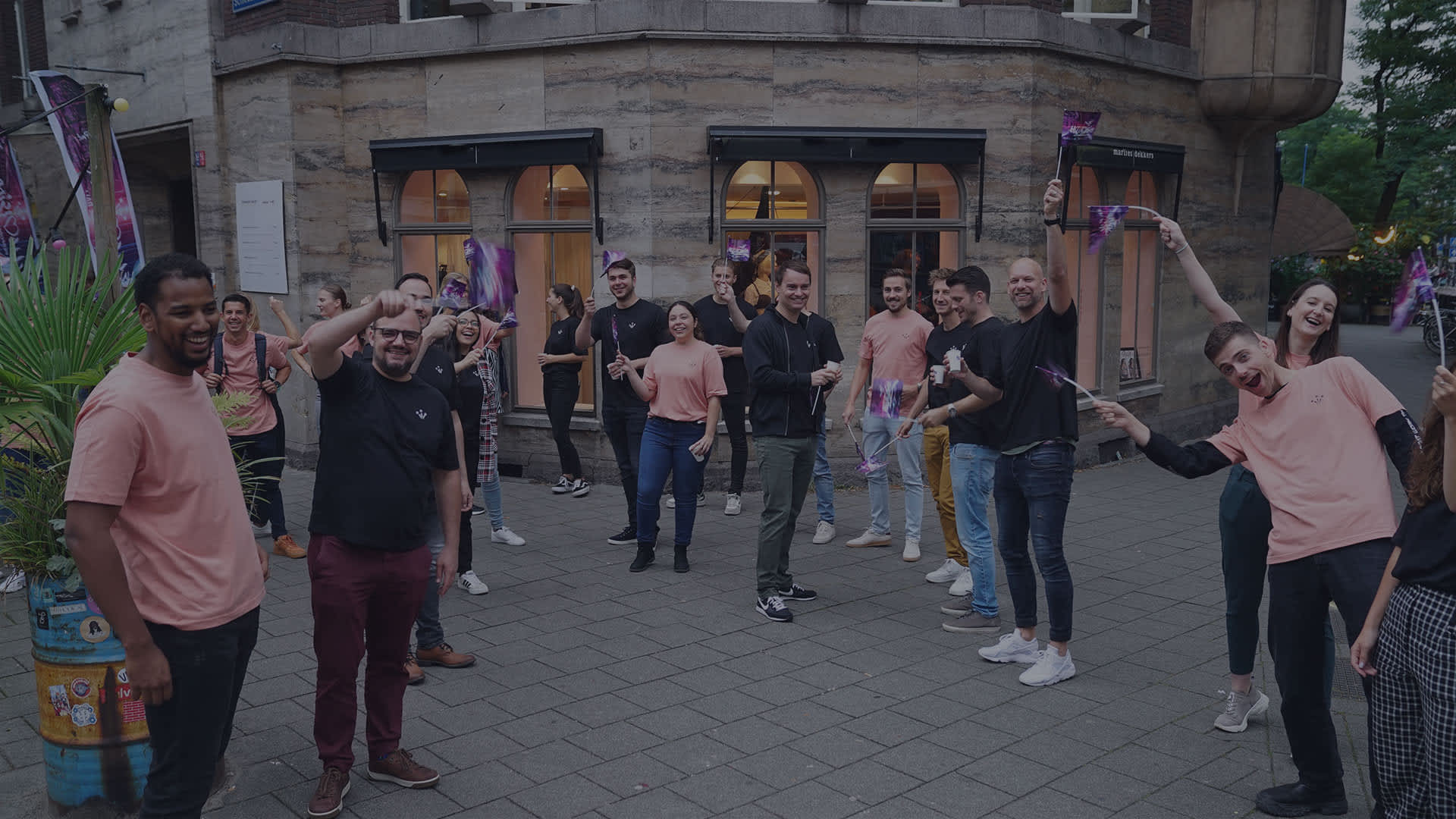 Process Improvements Internship
Customer Experience
Job description
Start your new career abroad today!

Have the adventure of a lifetime in sunny Valencia ☀️
100+ colleagues from all around the world 🌍
Amazing company activities, events, parties, and many more! 🎆
Free Spanish classes 📕
Attractive discounts on Urban Sports Club to enjoy a broad variety of sports whenever and wherever 🏃🏽‍♀️
Breakfast and Lunch are on us! 🥗
Become part of our Growth Program, with plenty of job opportunities 🤓
Free weekly Bueno Bootcamp 🏋🏽‍♀️
Process Improvements Internship
As a Process Improvements Intern at Helloprint, you will play a key role in the enhancement and optimization of the organizational processes of our Customer Experience center by working alongside our Customer Happiness and Improvements team.
Your primary focus will be on analyzing existing workflows, identifying areas for improvement, and implementing changes to streamline operations. You will work closely with cross-functional teams to ensure efficiency, productivity, and a seamless experience for our agents and customers.


How will you do this
Improve processes, suggest, develop and implement improvements in the way of working of the Customer Experience Specialists and related departments.

Experience the role, skills, and mindset of a Process Improvements Specialist.
What you will be doing
Gather and evaluate data related to process performance, using key metrics to inform different strategies;


Conduct in-depth analyses of current organizational processes to identify inefficiencies, challenges and opportunities for improvements;

Assist in the implementation and optimization of processes, including communication, training and monitoring of changes;

Based on your interests, development, and ideas there are opportunities to pick up other initiatives.
Job requirements
What we're looking for

You are enrolled in a bachelor's or master's studies related to Business/Management/IT (or similar) and you can provide a University agreement;
You are available for a minimum period of 20 weeks;
You have a professional level of English, both verbally and written and fluent in another European language (French, Dutch, English, etc) will be a plus!
You have a proactive attitude and impeccable communication skills;
You are dynamic and flexible which helps you fit within the Helloprint environment;
Willingness to relocate or already Valencia based.
What we offer:
An unique challenge at a fast-growing European e-commerce company;

A great community of like-minded young professionals in Valencia from 34 different nationalities with an average age of 30;

Support with Spanish administration processes and relocation;

The best events and Friday drinks;

Free Spanish classes;

Opportunities to learn and grow personally and professionally, even into our Leadership Team. We don't look for age or background, if you are extremely good, you will grow quickly;

Attractive discounts on Urban Sports Club to enjoy a broad variety of sports whenever and wherever;

A free Bueno Bootcamp;

Breakfast, Lunch and healthy snacks are on us. Enough to keep you going all day!
Helloprint is the number one marketplace for customized print products. We bring local production and delivery to a global audience of creative entrepreneurs, SMBs and e-commerce companies, reducing cost, speed of delivery and carbon footprint. What differs Helloprint, is our 180+ team from 34 countries, all working in an entrepreneurial culture where freedom and responsibility are leading to high performance. We are driven by our culture, motivated by impact and focused on creating something beautiful together. We love diversity, we love change and we love to give back where we can. Read more about Customer Experience at Helloprint in sunny Valencia.
Our Helloprint talent acquisition process is straightforward with one important goal - knowing for sure that you and Helloprint are both up for it in the long run. Our culture is extremely important to us, so a fit between you and our culture is an absolute must. Check for yourself whether you think this would be a good match by reading our Helloprint Culture Book.

When we receive your application and our first impression is positive, we will contact you and explain all the steps that will be part of our process. Enthusiastic? Start today.
Welcome to Helloprint. Design Yourself.
*acquisition will not be appreciated, potential talent only, please.