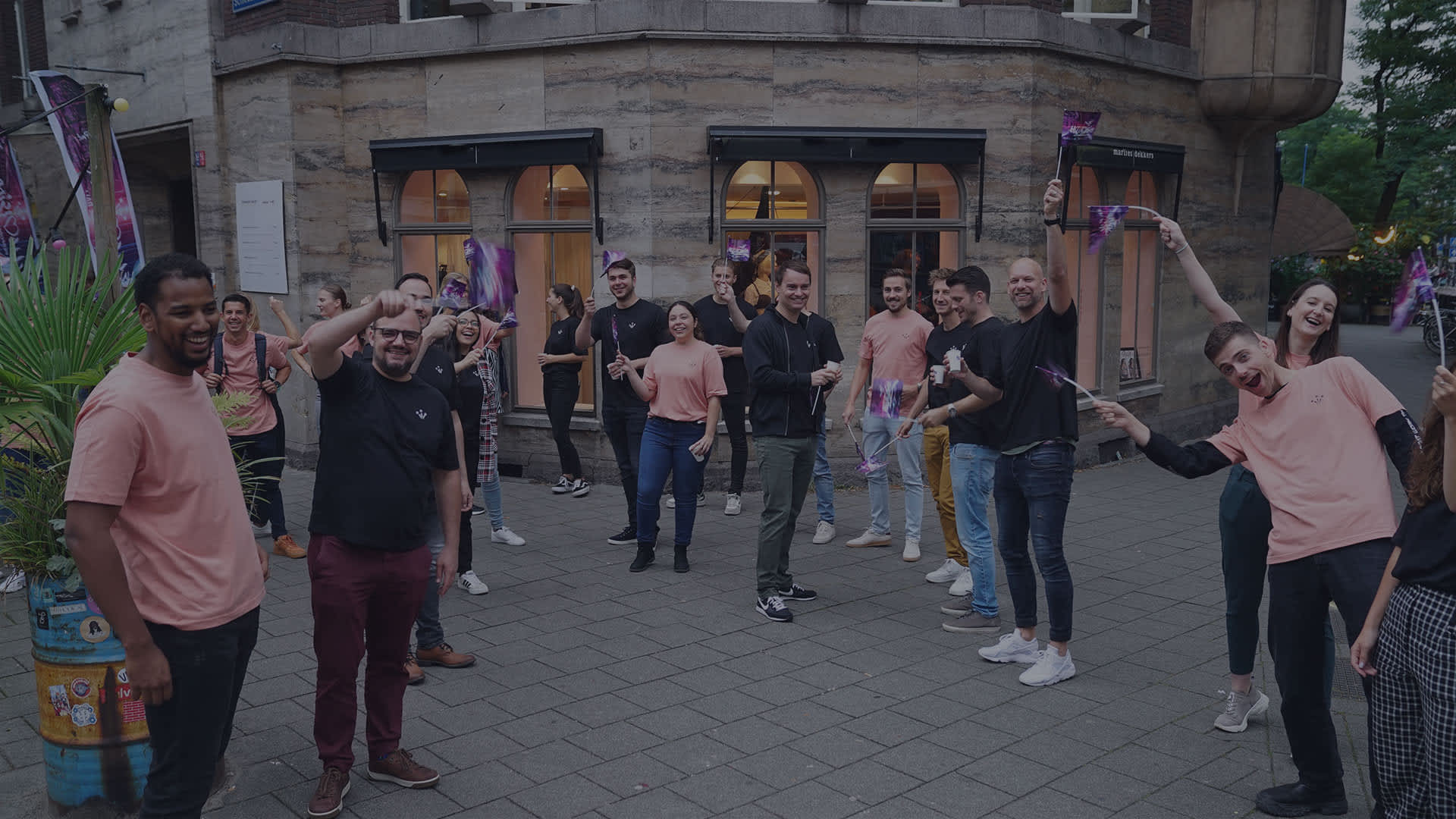 Internship Project Management
Technology
Job description
Within our fast-growing international e-commerce company HelloPrint, our Enterprise business model is gaining momentum, developing fast and attracting big international companies. We are looking for a Project Management Intern to help us grow even further. Somebody that has a drive to grow, learn, be proactive and take ownership of projects.

Helloprint Enterprise is a solution for multinational companies and big franchise networks that helps them to print smarter, more efficiently and in a more sustainable way via the centralized print portal. Ready to work with the biggest names in real estate, franchise, automotive and marketing? We are looking for a Project Manager Intern to ensure a smooth set-up and onboarding experience for our big clients to achieve our business goals.
Within HelloPrint we are a small team that aims to maximize customer value in our everyday business. As part of the team, you will help our customers understand and use the product, encourage their growth, and make processes more efficient. Join us on this exciting journey!

Job requirements
What you do:
Carry out set-up (onboarding) activities based on customer requirements together with Customer Onboarding Manager;

Assist in smooth customer onboarding;

Carry-out Q&A testing of new functionalities and features of the print solution;

Help identity gaps and opportunities in the market by doing research and analysis;

Assist the team in preparing marketing activities and administrative tasks;

Create customized product demo based on with customer brand guidance;

And most importantly, making it happen with the team!
What we ask of you:

You are in your final year of your studies in Management, Business, Communication, or another related study; 

5-6 month availability: we offer solely hands-on practical internships (but we can discuss opportunities for a thesis or research project);

A proactive attitude and the drive to collaborate together through excellent communication skills;

A facilitator at heart, you like a good planning and execute and organize to perfection;

Tech savvy, since you'll be working with various software and new (AI) tools you are comfortable and fast in learning new systems;

Creative vision and comfortable to work with design tools, like Canva design editor;

An analytical mindset with overview, which you use to solve problems and create innovative opportunities;

A goal-oriented, flexible and independent work style;

Of course, a professional level of English, both verbal and written.

Please note, it is a requirement to be enrolled with a study program during the entire internship period and sponsorship for this internship is not possible. 

What we offer:
A unique challenge at a fast-growing European e-commerce company;

Smart and highly driven co-workers who work on big challenges and a big dream;

A fast-paced learning curve and opportunities to grow and develop yourself in an environment where freedom and responsibility are central;

An unique culture with 34 nationalities and with an average age of 30;

Great office location. In The Netherlands, Rotterdam on the Witte de Withstraat, just 5 minutes from Rotterdam Central Station;


Breakfast, lunch and dinner on us. Enough to keep you going all day;

24/7 access to our HelloFit gym.
HelloPrint is the number one marketplace for customized print products. We bring local production and delivery to a global audience of creative entrepreneurs, SMBs and e-commerce companies, reducing cost, speed of delivery and carbon footprint. What differs HelloPrint, is our 180+ team from 34 countries, all working in an entrepreneurial culture where freedom and responsibility are leading to high performance. We are driven by our culture, motivated by impact and focused on creating something beautiful together. We love diversity, we love change and we love to give back where we can.
Are you up for it?
Our HelloPrint talent acquisition process is straightforward with one important goal - knowing for sure that you and HelloPrint are both up for it in the long run. Our culture is extremely important to us, so a fit between you and our culture is an absolute must. Check for yourself whether you think this would be a good match by reading our HelloPrint Culture Book.


When we receive your application and our first impression is positive, we will contact you and explain all the steps that will be part of our process. Enthusiastic? Apply now!