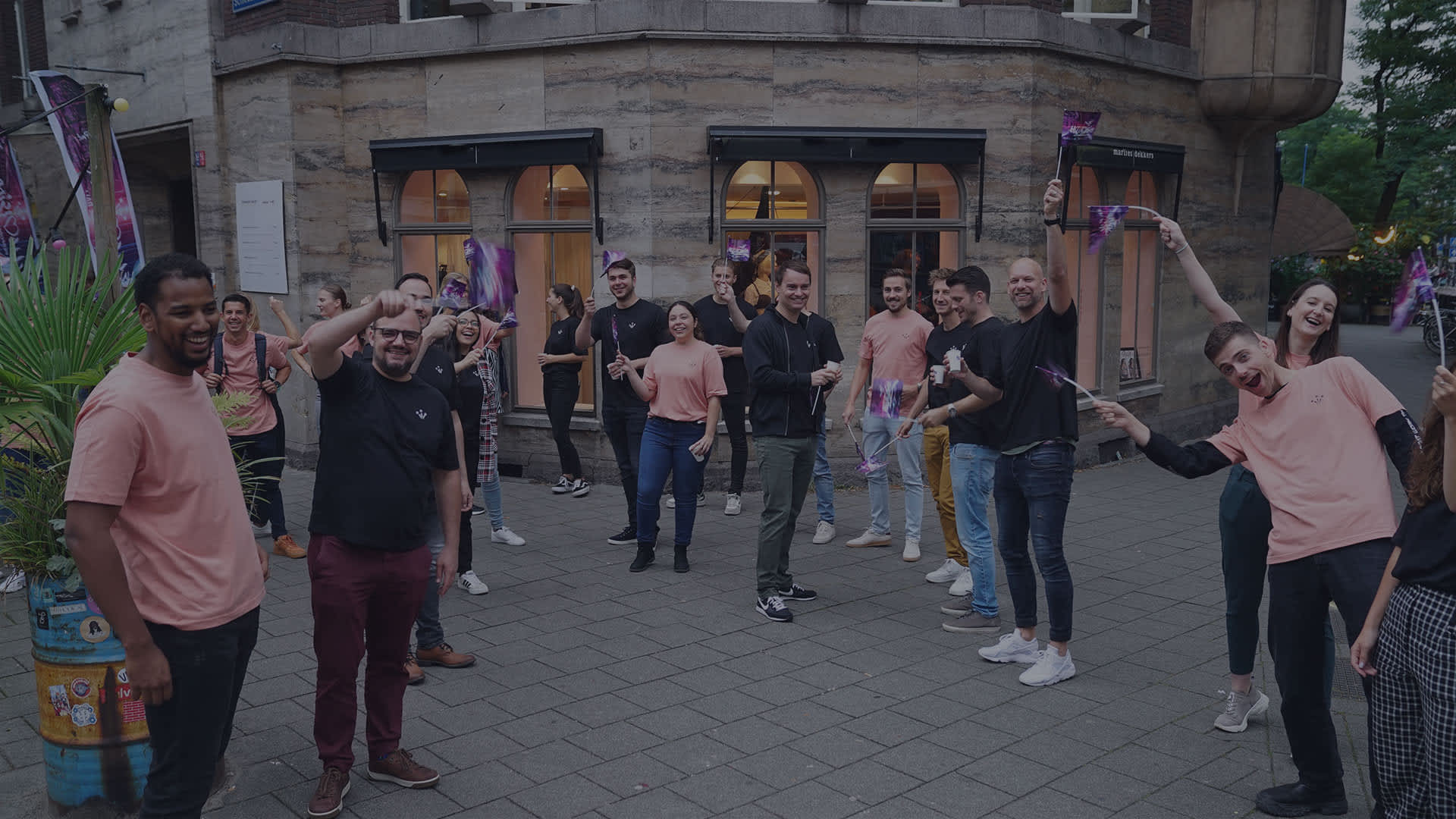 Internship Sustainability
Sustainability
Job description
Internship Sustainability

Sustainability, one of the most important words of recent times. Do you consider yourself a sustainability advocate and does the idea of supporting, managing and implementing new ways to boost sustainable operations throughout a whole company get you thrilled? Don't look any further, this is the internship for you!

At Helloprint, we believe that business has the power to lead the transition towards a sustainable future for all. Integrating sustainability into our business model and daily operations is fundamental in accelerating the path towards a better world and pursue sustained growth as a company. As Helloprint's Sustainability Intern, you believe in the importance of creating not only economic growth but also environmental and social value as a company. Your goal is to transform business as a force for good. Find out more about our initiatives on our sustainability company page: https://www.helloprint.com/company/sustainability

In this role, you will have the ability to work on and initiate projects that will boost sustainable business operations. This means you'll strive to make sustainability a part of everyone's daily way of working through the internal organisation as well as for our customers, partners and products. The overall goal: To implement sustainability within our Helloprint DNA. Are you up for the challenge?
What you'll do
Coordinate and initiate sustainability projects in collaboration with all business units; 

Conduct research, gather information/data and execute analysis on sustainability related topics;

You will work on different ongoing sustainability initiatives such as B Corp and/or our Impact Report;

Create content for both internal and external purposes. 



Job requirements
What we are looking for
You are in your final year of your Bachelor/Master; 

You have a demonstrated interest in Sustainability, i.e. through study, additional classes around specific sustainability themes, extra activities. Please note that being enrolled during the entire internship period is a hard requirement;

Availability for 5-6 months;

Project- and stakeholder management skills;

A proactive attitude;

The ability to prioritise and work on own initiative;

You have very strong communicative skills; you are not afraid to speak up, share your ideas and get other colleagues involved in your plans.  
What we offer:
A unique challenge at a fast-growing European e-commerce company;

Smart and highly driven co-workers who work on big challenges and a big dream;

A fast-paced learning curve and opportunities to grow and develop yourself in an environment where freedom and responsibility are central;

An unique culture with 34 nationalities and with an average age of 30;

Great office location. In The Netherlands, Rotterdam on the Witte de Withstraat, just 5 minutes from Rotterdam Central Station;


Breakfast, lunch and dinner on us. Enough to keep you going all day;

24/7 access to our HelloFit gym.
Helloprint is the number one marketplace for customized print products. We bring local production and delivery to a global audience of creative entrepreneurs, SMBs and e-commerce companies, reducing cost, speed of delivery and carbon footprint. What differs Helloprint, is our 180+ team from 34 countries, all working in an entrepreneurial culture where freedom and responsibility are leading to high performance. We are driven by our culture, motivated by impact and focused on creating something beautiful together. We love diversity, we love change and we love to give back where we can.
Are you up for it?
Our Helloprint talent acquisition process is straightforward with one important goal - knowing for sure that you and Helloprint are both up for it in the long run. Our culture is extremely important to us, so a fit between you and our culture is an absolute must. Check for yourself whether you think this would be a good match by reading our Helloprint Culture Book.


When we receive your application and our first impression is positive, we will contact you and explain all the steps that will be part of our process. Enthusiastic? Start today.




Welcome to Helloprint. Design Yourself!
*acquisition will not be appreciated; potential talent only please!