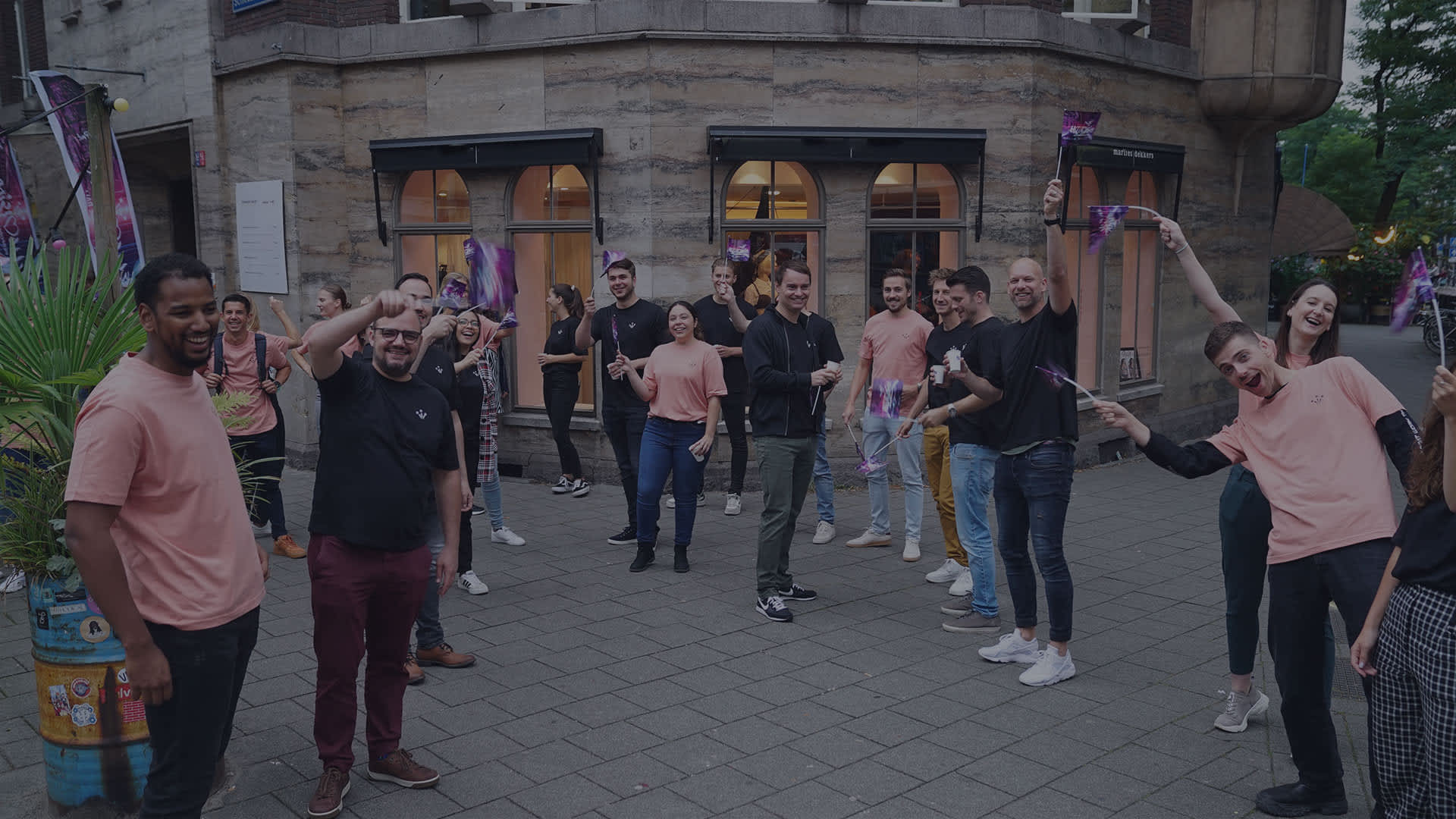 B2B Online Marketing Internship
Technology
Job description
About Us:

At Helloprint, we constantly innovate and improve our processes, being at the forefront of technological development. That's why we are currently building a new Helloprint spin-off startup, Engaige, which fully focusses on AI Customer Service Automation. You will be working for Engaige.

Job Description:

We are looking for a B2B Online Marketing intern who will be responsible for creating, distributing and overseeing content production and performance. This is a crucial role in ensuring that product, promotional and thought leadership content is distributed and presented in an effective way. This role is a perfect opportunity for wanting to rapidly learn and make a significant impact on our business performance.


Key Responsibilities:

Writing! More specifically: Blog content, website copy, social media copy, whitepapers, case-studies, campaigns, sales collateral and more.
Develop our online presence across Linkedin, Google, our website and X.
Manage our content calendar an maintain our social media channels.
Measure impact and perform analysis to improve KPIs.
Job requirements
Qualifications:

You are ambitious, have a strong passion for content creation and a desire to learn and grow.
You have affinity with design and design programs
Demonstrated interest in the tech/digital/software industry (previous experience preferable but not required).
Eagerness to assist in creating and managing content calendars.
Effective communication skills and a willingness to develop copywriting abilities.
Willingness to learn and contribute ideas for content solutions to address current and future challenges.
Basic understanding of online copywriting principles and an interest in learning about SEO.
Creative thinking and a strong attention to detail.
Organizational skills with a commitment to delivering quality work within set deadlines.
Keen eye for grammatical correctness.
Genuine interest in the tech industry and a motivation to stay updated on emerging trends and industry news.
Minimum availability of 4 months, preferably 6.
What We Offer:
A once-in-a-lifetime opportunity to work on something truly exciting

An opportunity to work with leading-edge new technology

Mentorship from experienced professionals

A dynamic work environment

Market-conform internship fee and the possibility to extending your internship as one of our first key hires

Free lunches, drinks and many activities


This is an on-site opportunity based at our office in Rotterdam.



Are you up for it?
Our Engaige talent acquisition process is straightforward, with one important goal - knowing for sure that you and Engaige are both up for it in the long run. Our culture is extremely important to us and as we work closely with Helloprint it's quite similar to theirs, so a fit between you and our culture is an absolute must. Check for yourself whether you think this would be a good match by reading Helloprint's Culture Book.



Welcome to Engaige.
*acquisition will not be appreciated; potential talent only please!