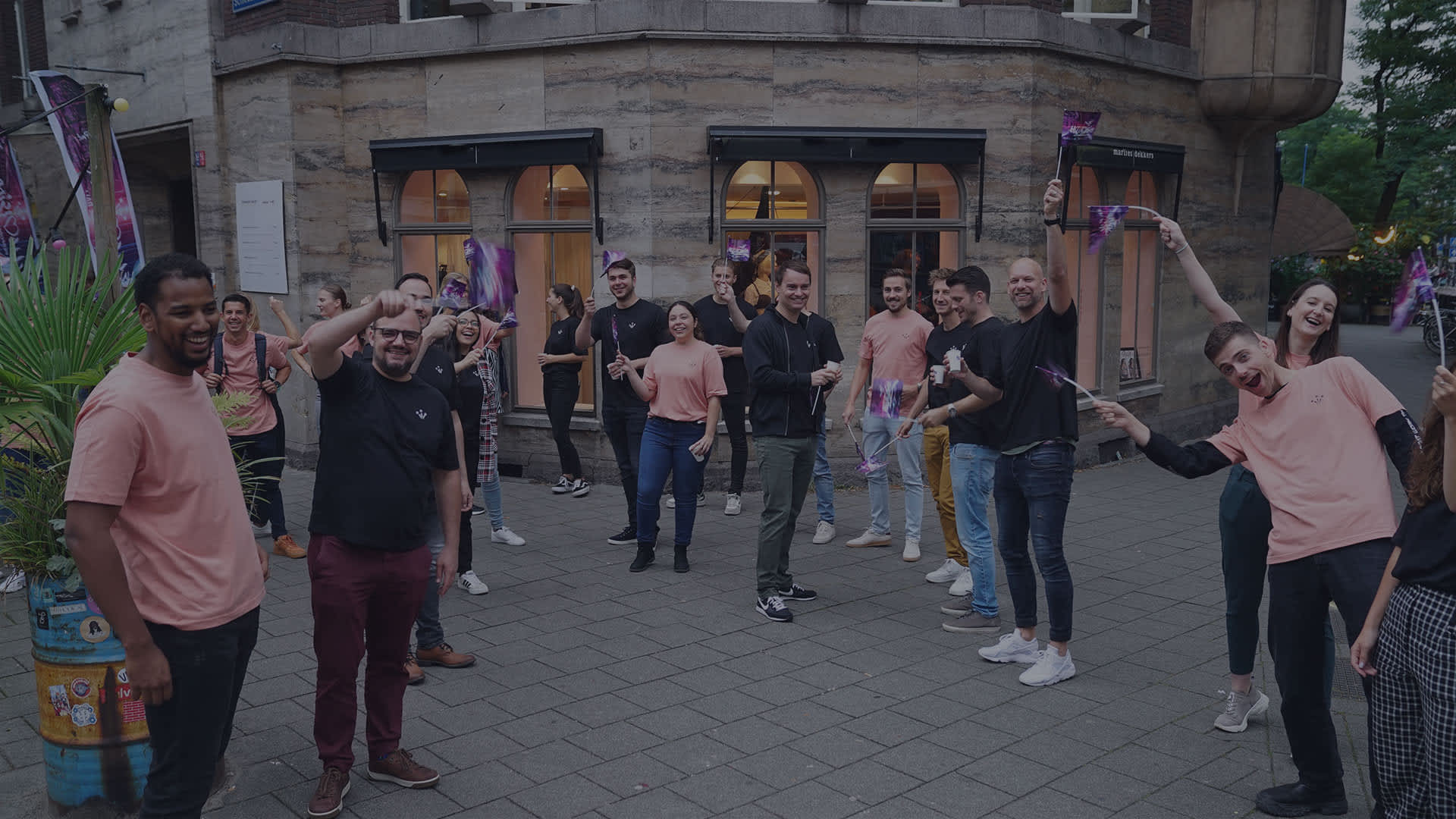 Team Lead Customer Experience
Customer Experience
Job description

Start your new career abroad today! Read more about Customer Experience at Helloprint in sunny Valencia.


Have the adventure of a lifetime in sunny Valencia ☀️
100+ colleagues from all around the world 🌍
Amazing company activities, events, parties, and many more! 🎆
Free Spanish classes 📕
Attractive discounts on Urban Sports Club to enjoy a broad variety of sports whenever and wherever 🏃🏽‍♀️
Breakfast and Lunch are on us! 🥗
Become part of our Growth Program, with plenty of job opportunities 🤓
Free bi-weekly Bueno Bootcamp 🏋🏽‍♀️
Team Lead Customer Experience
As the Team Lead Customer Experience you play a crucial role within our company; you are the driving force behind the CX team and will lead our dedicated team of 15-20 multilingual Customer Experience Specialists. You guide and develop your team to reach their full potential and deliver excellent service while nurturing a positive work environment. You ensure that the team embodies our Core Values and strive for operational efficiency by leveraging our AI-powered.
What you do:
Lead and manage the team, guaranteeing consistent 9+ service to our customers and fostering a positive and high-performance environment that aligns with our Core Values and strategic mission;

Monitor the performance of the team against set goals and KPIs relating to CSAT, productivity, first contact resolution and response time;

Effectively communicating direction and goals to the team, while providing regular and constructive feedback sessions with each CX Specialist;

Handle escalations and offer guidance to your team;

Communicate effectively with the Customer Experience Manager, providing regular updates on team performance and escalating issues as necessary;

Plan and organize the team based on workload and business needs with RTA;

Use data analytics to prepare reports, analyze team performance, identify areas of improvement, and communicate to stakeholders, maintaining a cross-functional collaboration;

Utilize our AI and automation tools to improve the efficiency of customer service operations and improve customer experiences.
Job requirements

What are we looking for:
At least 3 years experience in a management or leadership position in Customer Service;

A professional level of English, both verbally and written;

Leadership by example, able to motivate, inspire and create an inclusive and positive work environment;

Strong analytical skills and data driven mentality;

Exceptional communication and organizational skills. Able to communicate effectively, provide constructive feedback, mentorship, and coaching;

Familiarity with AI and automation tools, and their application within a customer service context.

Strong interpersonal skills with the team and cross-functional colleagues;

Have experience using online software, site management, and tools. Previous experience working with Dixa or a similar ticketing tool is a plus;
What we offer:
An unique challenge at a fast-growing European e-commerce company;
A great community like-minded young professionals from 40 different nationalities with an average age of 30;
Support with Spanish administration processes and relocation;
The best events and Friday drinks;
Free Spanish classes;
Attractive discounts on Urban Sports Club to enjoy a broad variety of sports whenever and wherever;
The opportunity to learn and grow personally and professionally;
A free Bueno Bootcamp every Monday;
Breakfast, Lunch and healthy snacks are on us. Enough to keep you going all day!;
Opportunities to learn and grow personally and professionally, even into our Leadership Team. We don't look for age or background, if you are extremely good, you will grow quickly.
Helloprint is a fast-growing international e-commerce company, ready to scale at large. With our mission to become Earth's largest platform for printed products, we constantly challenge the status quo and try to do things differently. Helloprint is headquartered in Rotterdam, the Netherland's best place to grow yourself. Together with our offices in Liverpool, Paris, Valencia and Manila, our 220+ team from 40 nationalities is working in an entrepreneurial culture where freedom and responsibility are leading to high-performance. Read more about Customer Experience at Helloprint in sunny Valencia.
Are you up for it?
Apply now and let us know why you are the perfect match for our team!
Welcome to Helloprint. Design Yourself.
*acquisition will not be appreciated, potential talent only please.