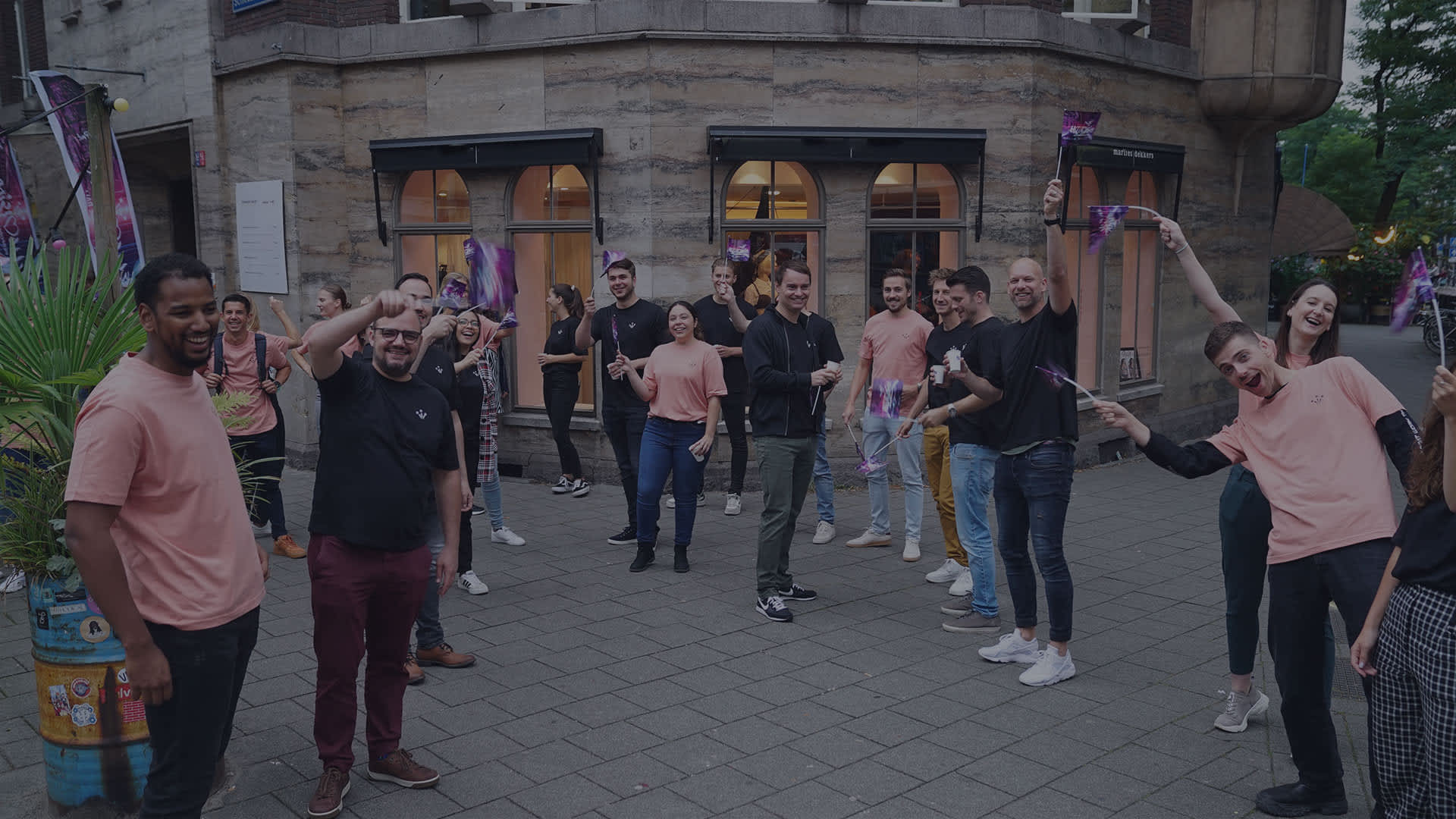 Workspot Happiness Chef
Workspot Happiness
Job description
Start your new career abroad today! 

Have the adventure of a lifetime in sunny Valencia ☀️
100+ colleagues from all around the world 🌍
Amazing company activities, events, parties, and many more! 🎆
Free Spanish classes📕
Attractive discounts on Urban Sports Club to enjoy a broad variety of sports whenever and wherever 🏃🏽‍♀️
Breakfast and Lunch are on us! 🥗
Become part of our Growth Program, with plenty of job opportunities 🤓
Free weekly Bueno Bootcamp 🏋🏽‍♀️
Workspot Happiness Chef
As a young, innovative and growing scale-up, our Workspot Happiness team faces many challenges. One of the key roles of the Workspot Happiness team is to guarantee that our Helloprinters receive the perks provided by our company. These include breakfast and lunch, as well as a clean and organized workspace throughout the day.


As our new Workspot Happiness Chef, you are passionate about cooking and you prioritize health, safety, and sustainability. Your innovative thinking and proactive approach will help us elevate the experience for our Helloprinters. Get ready to bring your creativity to the table and be a part of something extraordinary!
What you do:
You'll be responsible for crafting everyday nutritious meals for a vibrant community. You know how to prepare food for a large group of people;
It's not just about the food – you'll also be a champion of health, safety, and sustainability, ensuring that the daily meals are both good for the planet as for the Helloprinters;
As part of a dynamic team, you'll collaborate with your colleagues to keep the kitchen and living areas in tip-top shape. From organizing storage to keeping things tidy and clean, you'll take pride in making sure everything is just right;
Keep a close eye on supplies and making sure we're always well-stocked.
Job requirements
What are we looking for?

You are fluent in Spanish and a good level of English is a plus;
You have experience in cooking/preparing food for a large group of people;
You get energy from cleaning and you like to work accurately and neatly;
You are flexible and adaptable when it comes to working hours;
You are a real team player and true addition to our great team;
You act powerful, energetic and fast in order to have everything done in time;
What we offer:

An unique challenge at a fast-growing European e-commerce company;
A great community of young professionals in Valencia from 34 different nationalities with an average age of 30;
Support with Spanish administration processes and relocation;
The best events and Friday drinks;
Attractive discounts on Urban Sports Club to enjoy a broad variety of sports whenever and wherever;
A free Bueno Bootcamp every Monday;
Breakfast, Lunch and healthy snacks are on us. Enough to keep you going all day!

More about Helloprint

Helloprint is the number one marketplace for customized print products. We bring local production and delivery to a global audience of creative entrepreneurs, SMBs and e-commerce companies, reducing cost, speed of delivery and carbon footprint. What differs Helloprint, is our 180+ team from 34 countries, all working in an entrepreneurial culture where freedom and responsibility are leading to high performance. We are driven by our culture, motivated by impact and focused on creating something beautiful together. We love diversity, we love change and we love to give back where we can. Read more about Customer Experience at Helloprint in sunny Valencia.
Our Helloprint talent acquisition process is straightforward with one important goal - knowing for sure that you and Helloprint are both up for it in the long run. Our culture is extremely important to us, so a fit between you and our culture is an absolute must. Check for yourself whether you think this would be a good match by reading our Helloprint Culture Book.

When we receive your application and our first impression is positive, we will contact you and explain all the steps that will be part of our process. Enthusiastic? Start today.
Welcome to Helloprint. Design Yourself.
*acquisition will not be appreciated, potential talent only, please.